Operation:
Stop Cyber Harassment
Operation: STOP Cyber Harassment
is a
free annual online conference
that provides a space for experts in the areas of mental health, cybersecurity/IT, academia, law enforcement, and community development to empower parents, teens, and educators to prevent and report online bullying and cyber crime.
Students receive 3+ Community Service Hours for attending

"I am a Digital Citizen"
This year's theme for the 3rd annual Operation: STOP Cyber Harassment.
The concept of digital citizenship emerged as a response to the growing use of digital technology and the internet, particularly in education and youth culture.
Through our conference we aim to promote responsible and ethical behavior online, emphasizing the importance of being a good digital citizen. We are committed to providing youth with the tools to advocate for themselves and others online, report online bullying and threats, and cultivate a healthy relationship with technology.
What is a Digital Citizen?
of youth use the internet
Take the pledge
#DigitalCitizen
A Good Digital Citizen is mindful and respectful online. They don't share too much online. They don't bully or harass. And if they see something, they not only say something but, DO SOMETHING ABOUT IT.
Operation: stop cyber harassment
How Op: STOP began...
The founder of Bringing The Globe, Cairo Eubanks, shares how she went from From Helpless to Determined to Empower Others.
Event Sponsorship & Opportunities
Join us in our effort to prevent online bullying and impact 500 teens!
Our vision is to create a community of informed and empowered parents, teens, and educators.
For Community Organizations |
Our Story and what we provide...
From Helpless to Determined to Empower Others:
Cairo, the founder of BTG, experienced online serial harassment on her college campus. As a result, in 2020, she launched the 1st annual Operation: STOP Cyber Harassment, an online conference that works with community organizations to provide a space for experts in the areas of mental health, cybersecurity/IT, academia, law enforcement, and community development to give free resources to parents and teens as a tool for empowerment against online bullying and harassment.
For Teens |
What challenges are teens facing online?
71% of teens that we've surveyed have either experienced or witnessed a threat made online. 32% of Teens reported having secret social media accounts.
we use each conference as another opportunity to meet teens where they are and hear directly from them.
Separate parent and teen breakout rooms during the event allow participants to interact with our expert panelists who provide resources and support.
For Parents |
Social Media Stats Every Parent Should Know...
Unfortunately, as students get older, they are less likely to report bullying, with only 39% of high schoolers notifying an adult of the bullying.
At op:STOP, speakers provide resources and discuss current social media trends to assist parents in navigating delicate conversations while increasing their knowledge. Through this dialogue, parents can help their children identify, address, and prevent any potential issues they may encounter while using the internet.
Educators |
Meeting Florida Department of Education Benchmarks...
At Bringing the Globe, we understand the importance of providing students with an educational experience that goes beyond the traditional classroom environment. We are committed to helping you foster a love of learning and advocacy in your students. This is the reason that our curricula has been designed to provide "critical-thinking, problem-solving, and workforce-literacy skills" that are outlined in the Next Generation Sunshine State Standards under Statute 1003.41(1).
Interview series
A Cross Sector Approach to Digital Awareness
Cyberbullying is a growing problem in our community, and it can have devastating effects on the victims. Operation: STOP Cyber Harassment is a program that seeks to address this issue by providing a cross-sector approach to help those affected by cyberbullying. Watch our interview with law enforcement officer Sgt. McInerney about online exploitation to see how.
Meet the Speakers
Our speakers are experts in law enforcement, academia, cybersecurity, mental health and community empowerment. They provide resources and support to help participants gain access to the information they need to become successful. With our speakers, participants will gain the knowledge and understanding necessary to make a lasting impact on their lives and communities.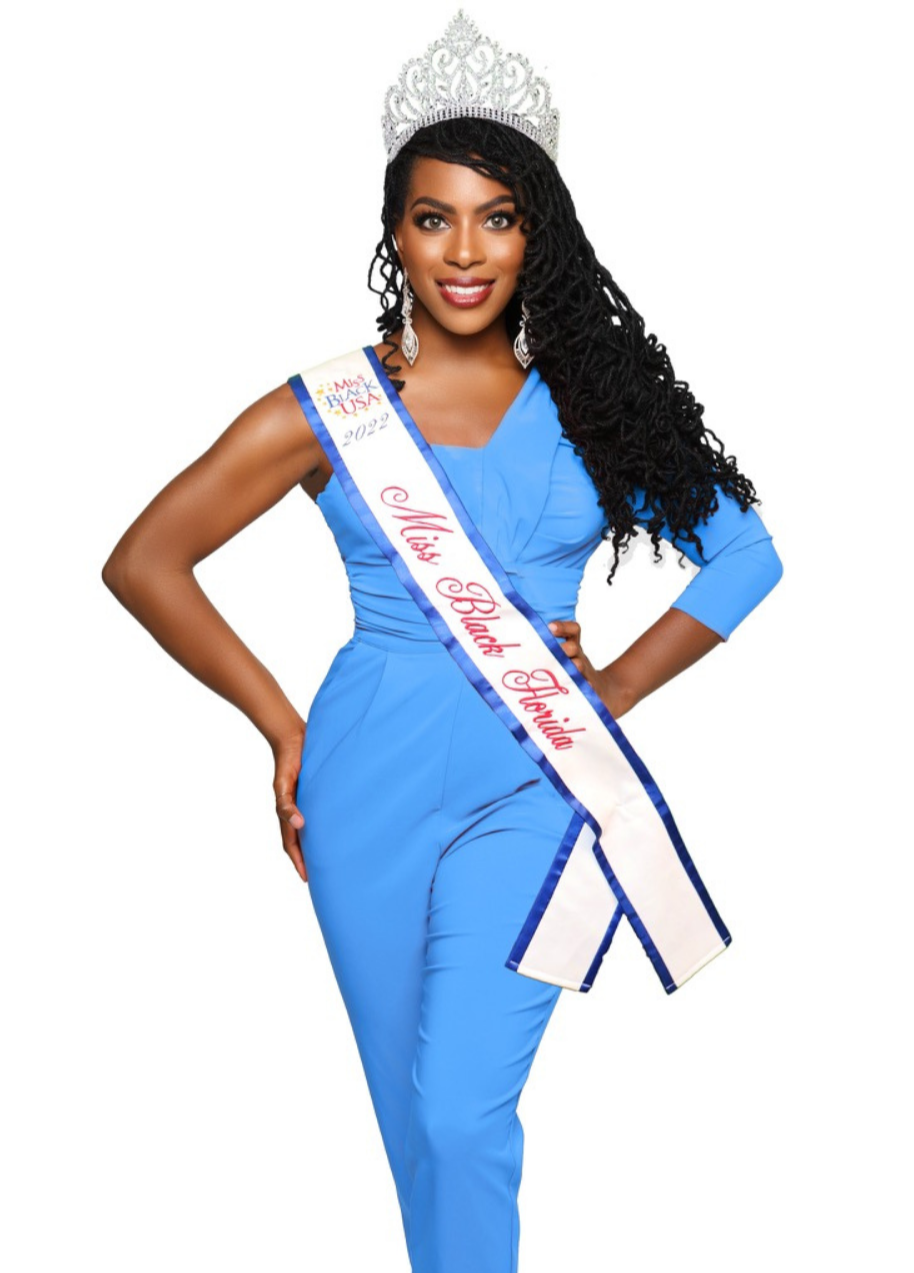 Cairo Eubanks
Cairo Eubanks is the Founder of Bringing the Globe, a virtual exchange platform, the New Future Foundation youth representative to the UN Department of Global Communications, Keynote Speaker, and pageant queen.
Check out our Conference Speaker Lineup!
Sgt. Thomas McInerney
McInerney, a Navy veteran, leads South Florida's ICAC Task Force and serves as a Broward Sheriff's Office Sergeant.
Dāli Rivera
Dali, an Army veteran, is a parenting coach who teaches bullying prevention through DaliTalks and DABA workshops.
Atiya Stewart
Atiya Stewart is a licensed social worker and mental health advocate passionate about empowering the African American community. She's also a beauty pageant winner.
Kimberly Young
Kimberly Young has worked for Broward County Public Schools for 20 years and coordinates mental health services. She's also an education leader.
Roderick Chambers, CISM
Chambers is an experienced information security and intelligence advisor with a background in both public and private sectors.
Yineth Sanchez Aslan, Esq.
Yineth Sanchez Aslan, staff counsel at GEICO, former assistant state attorney, and recipient of multiple awards, serves in leadership positions.
Kimberly Tegeler
Kimberly Tegeler is an Instructional Facilitator at Broward County Public Schools with expertise in peer counseling and school counseling programs.
Mya Nosowicz
Mya Nosowicz is a high school senior and rowing enthusiast who plans to study criminology and become a criminal lawyer.
Riya Jha
Riya Jha is a Business Development Associate who has provided Career Counselling to students to 10th and 12th grade students.
Det. Jessica Strzalkowski
Strzalkowski has been employed with the Broward
Sheriff's Office for the past 11 years and is
currently a Detective for the Threat
Management Division.
We'll e-mail you instructions on how to log in once we've given you access to the
Bringing The Globe Course Curriculum.