virtual student exchange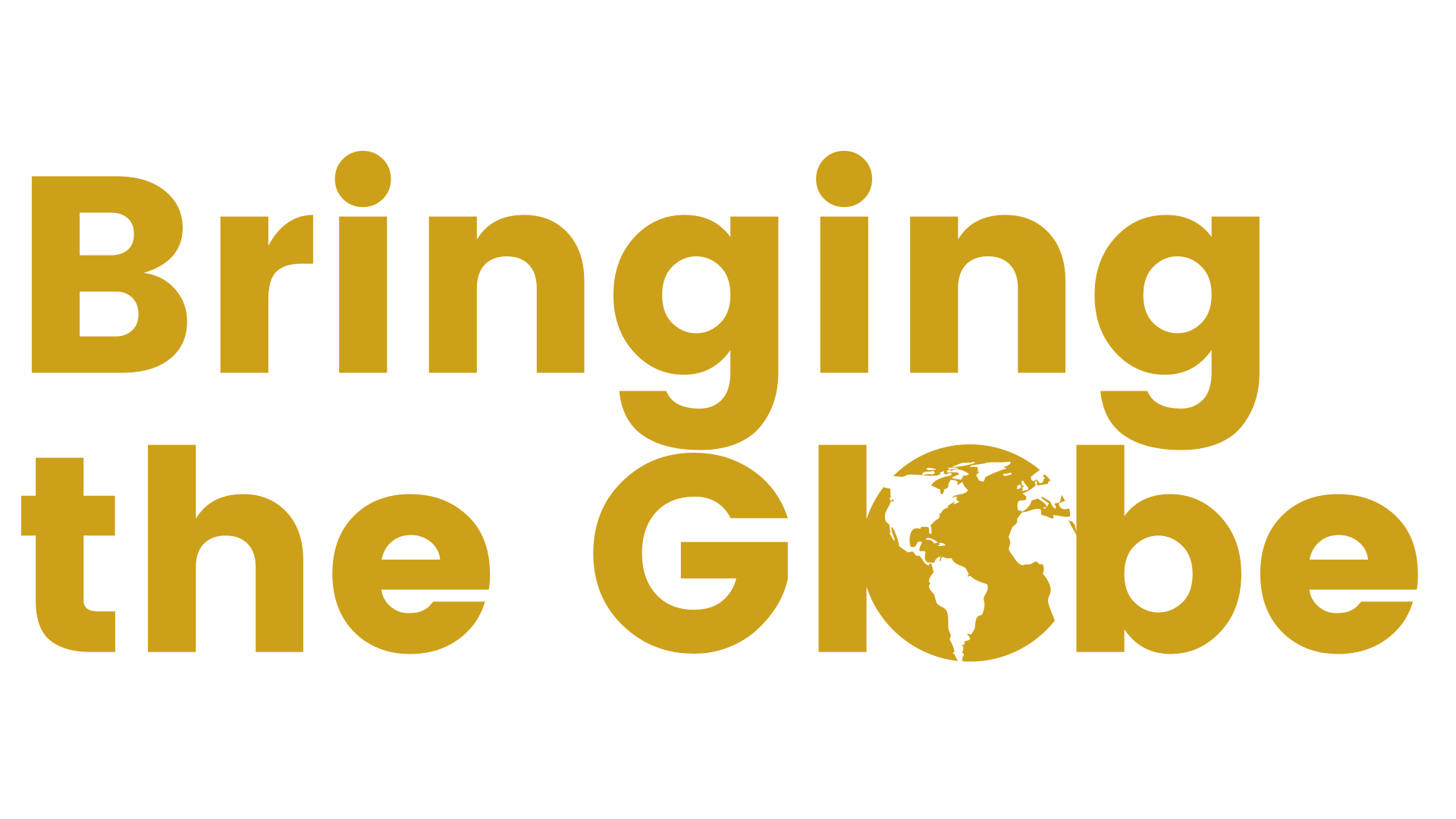 Bringing the World to Students Through Exposure, Access, and Opportunities
Our Mission
Bringing the Globe's aim is to empower youth to embrace

cultural exchange while equipping them with the skills they need to

share their story and create change in their communities.
What is Bringing The Globe?
Bringing the Globe is a virtual international student exchange program and a global village for students equipping them with the transferable skill sets and resources they need to thrive. BTG provides self-paced courses, live and virtual workshops, and online international conferences every year that leverage evidence-based and scientific research to help students find their purpose and passion.

Our program equips all teens with the skills they need to to be future leaders and create change in their own communities, because
Every Child Deserves the World.
CAIRO EUBANKS
Founding CEO
Top features
We will help you to unlock your inner potential so you can excel in any professional field!
EXPOSURE
Self-paced course

Leverages evidence-based

and scientific research

valuation tools

Students gain transferable skills in advocacy, communication and passion development
ACCESS
Exclusive town-hall-style live and virtual workshops on course content
A space for students to find out about youth led events happening at the United Nations and other youth-focused organizations
OPPORTUNITIES
Bulletin board with access to local/global community service
Experiential learning from in-person and virtual internship/externship

opportunities and community

service opportunities
Asking for Help & Mental Health

Our vision is to use our online platform Bringing the Globe to answer issues and challenges in society by providing ongoing tools and information to create an inclusive community of empowered parents, teens, and educators.
Listen to our experts:
There is a tremendous need for teens to have access to positive role models and tools to be successful not just in the classroom, but safe online, and happy in their life. We help teens build confidence and connections through our educational activities and community partners. Here are some excerpts from the Our March 2022 conference featuring over 12 experts including government officials and cyber security experts.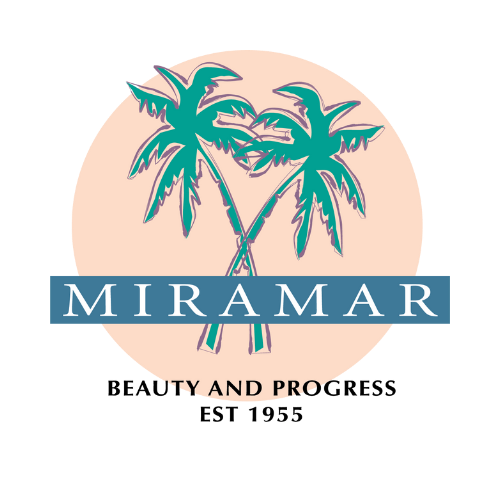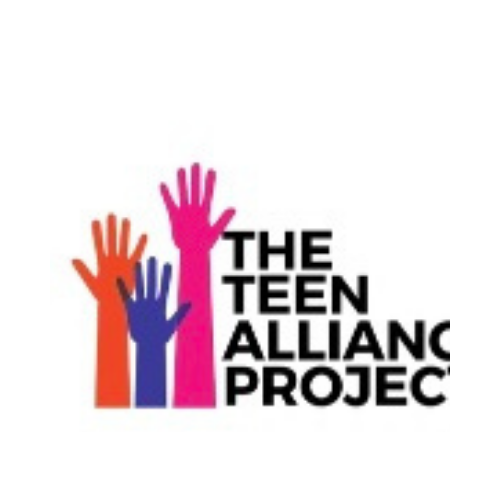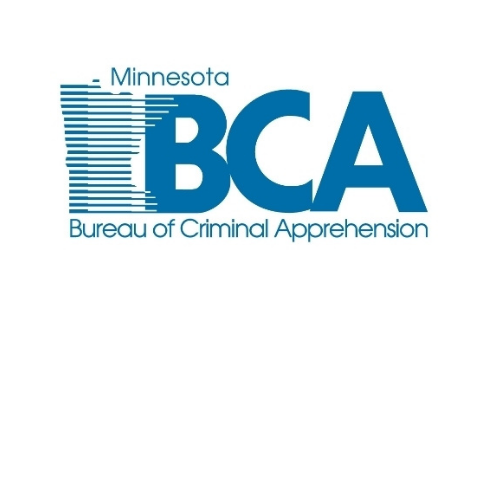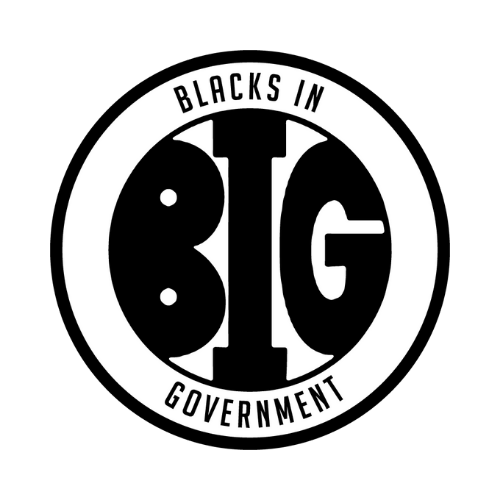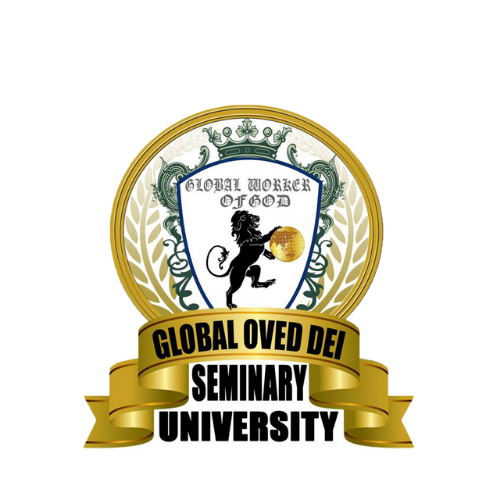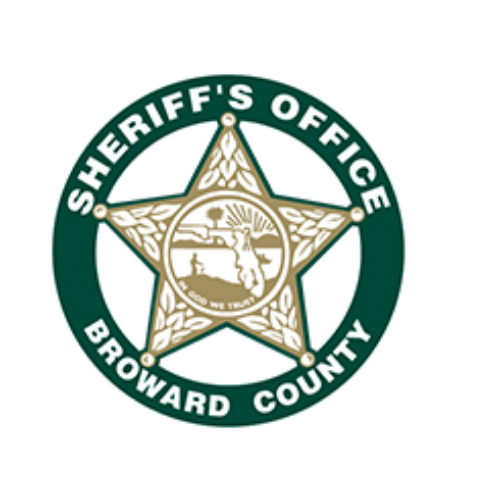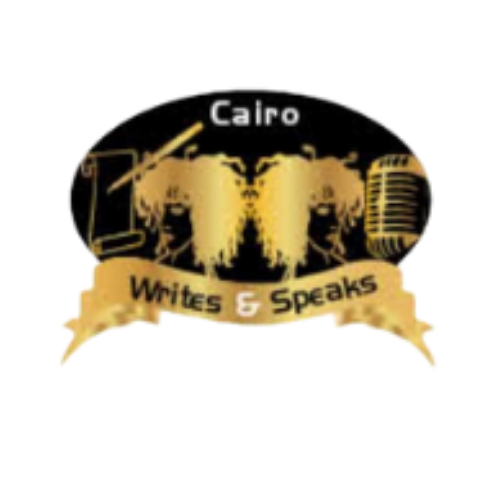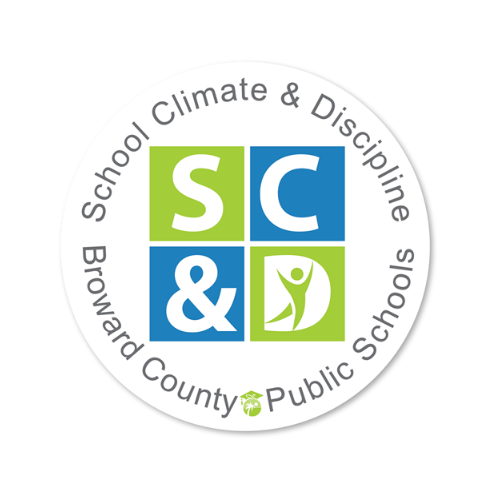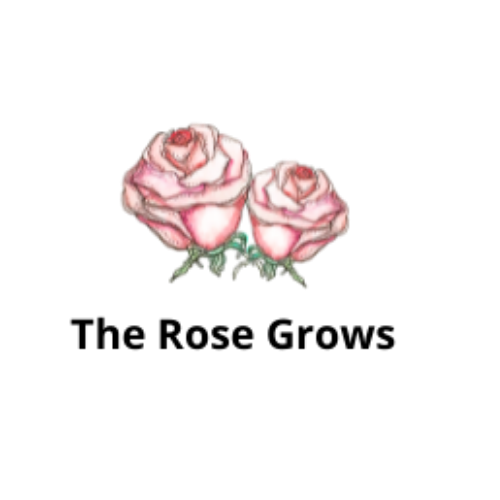 Read. | Watch. | Learn. | Empower.
Operation: STOP Cyber Harassment was inspired by our CEO, Cairo Eubanks experiencing cyber-harassment and finding out that the same perpetrator was harassing over 30 individuals on her college campus. The first Operation: STOP Cyber Harassment event in March 2021 was so successful and over 150 teens were surveyed for meaningful follow-up. We realized parents and teens need access to these resources all year round. And that's how Op: STOP, the annual conference that coincides with our program modules: Mental health, asking for help, and identity was created.
"Through Op:STOP, we have made it our responsibility and our duty to create a space for teens to be able to engage with each other in a way that is safe, meaningful, and impactful."
Rayna Exelbierd
Founding CMO
Click below to Access Our Anti-Cyber Bullying Toolkit for Parents
Are you a parent with a child experiencing bullying or harassment online? We are here to help! Operation: STOP Cyber Harassment was created for both parents and teens to combat cyber bullying. Here are resources from our "Social Media Stats Every Parent Should Know" Social Media Toolkit: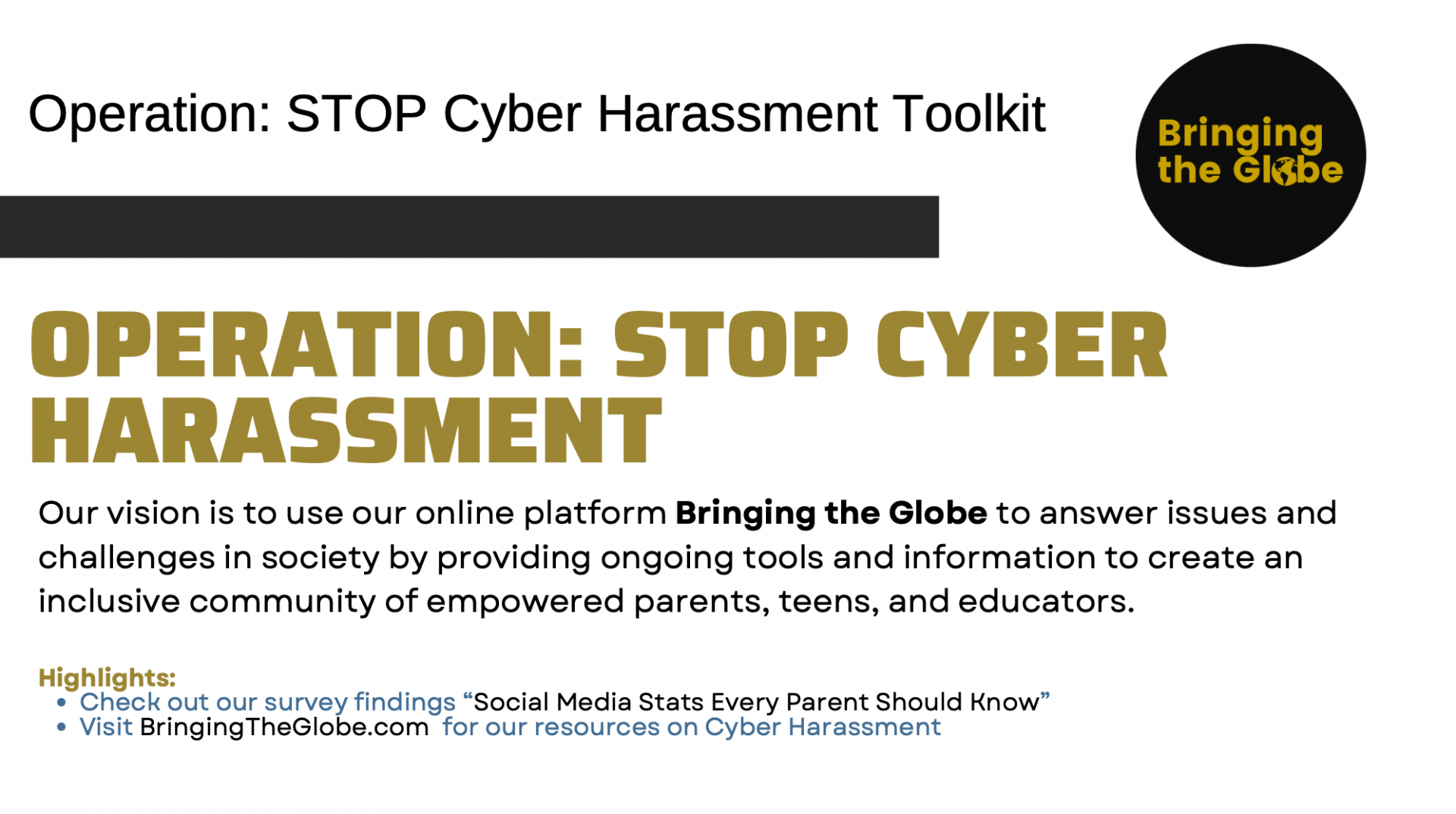 Helpful Resources in the Toolkit include:
StopBullying.gov
The most common places where cyberbullying occurs are:
Social Media, such as Facebook, Instagram, Snapchat, and Tik Tok
Text messaging and messaging apps on mobile or tablet devices
Instant messaging, direct messaging, and online chatting over the internet.
https://www.stopbullying.gov
Bullying Prevention
Florida Statute 1006.147, also known as The Jeffrey Johnston Stand Up for All Students Act, requires school districts to adopt an official policy prohibiting bullying and harassment of students and staff on school grounds, at school-sponsored events, and through school computer networks.
https://www.fldoe.org


Safer Watch
The SaferWatch App gives you the power to report non-emergency incidents as they happen anywhere in Broward County. SaferWatch covers more than 440 public, private and charter schools in Broward County.
https://www.saferwatchapp.com/broward/
We surveyed students to create ensure participants enjoy the program:
"I really liked how clear they were when talking about reporting and why you should report even if it didn't bother you that much. I also liked that they talked about how courts and law enforcement can get involved."
- Naomi J.
"I liked the format of having multiple breakout rooms for topics, and also the speakers were great!"
- J.S., Broward County, FL
I really like how there were resources and advice provided for different situations of cyberbullying and harassment
- Yvedaelle M.
In preparation for the 2nd annual Operation: STOP Cyber Harassment conference, Bringing the Globe launched anonymous surveys for parents and teens on social media usage.
Have you been bullied online?
Have you sent a message you regret?
Have you ever seen someone make a threat online?
If you see something illegal online, would you report it?
In our anonymous survey, parents shared that:
Do you monitor your child's phone?
Do you think your teen has secret social media accounts that you don't know about?
Has your child been bullied online?
Has your child bullied others online?
Join the community

Sign up for our newsletter.
Get exclusive news, tips & tricks
Frequently Asked Questions
How old do I have to be to take this course?
Students between the ages of 13-18 years old who are interested in gaining leadership skills or want to create change in their communities are welcome.
What courses will I take?
Our conference courses include course content from our Bringing the World to Florida curriculum:
Identity



Leadership
Storytelling with a Purpose

Relationship Building




Goal Achievement



Mental Health
Asking for Help
United Nations Sustainable Development Goals

Developing Your Passion for Community Service
Do you offer community service hours?
With us, you'll have the potential to not only earn community service hours while learning but apply what you learn from the modules in workshops and youth-led/youth-focused events. Our students regularly participate in local, state-wide, national, and international workshops/events.
Please note that the course doesn't end after you finish the conclusion module; all students have access to the live workshops and announcements for youth-focused and youth-led events programs and initiatives. We are here to be a resource for you!
What if I don't live in Florida?
Not a problem! The program is an international virtual student exchange to be accessible to as many students as possible.
Get Our FREE "Social Media Stats Every Parent Should Know" Toolkit!